Workspaces post-covid: towards a more efficient concept?
Workspaces post-covid: towards a more efficient concept?
The Covid-19 pandemic has altered our ways of living and working, by developing to the fullest some tendencies already in use. This crisis has shone a light on the limits of open spaces, most of the time dense and identical, and remote working has largely been democratized in less than a year, while many workers went working outside of the cities. Even if we've been focused on companies and their offices largely deserted, the education world has not been less affected by this crisis.
Let's observe the changes, and focus on the upside of this new working world post Covid that has to tend to more efficiency…
Tending towards a space work more freeing and more connected
Everything, everywhere and everytime seems to be the new motto.
According to a study made by JLL in 2021, 66% of French people want to find the right balance between working in the office, at home, and third-places. The new work experience will have to be more hybrid, and take into account the need of each individuals. Personal and professional life will blend together, but working on the end of the kitchen table doesn't to be the way to go for everyone. Thus, the offices have still something to offer, as long as they are able to reinvent their use. Schools are confronted to the same problematics (hybrid working or full-remote, desynchronization of learning time and aging of the schools)
As shown in a survey made by BureauxLocaux, 71% of the questioned feel it is necessary to come back to work to meet with their colleagues; 66% to communicate and work with the team; 39% to stay motivated and better know the company. The individual workplace has less and less square meter to profit the animation collective space, that gets bigger. They become, inside the company, new places to meet, collaborate, and have to be conceived in a reversible and flexible way, in order to stimulate creativity by adapting to their users' needs.
These places break through many issues: multidisciplinary, multiple sectors (for example companies and school sometimes coexist in a same place). The walls are taken down, and our full-size mobile boards perfectly answer to these needs of wandering and flexibility!
Moreover, the Covid crisis also will have enabled us to learn more about handling technology. To collaborate remotely or not has never been easier, even more than the technology is integrated in a transparent way, like our interactive technology solutions for an optimized user experience.
A digital mobile paperboard allows you and your collaborators to improvise a meeting anywhere you want. Also, doted with webcams, the interactive touch screens allow Visio conferences between those who are working in the office, and those who are working remotely.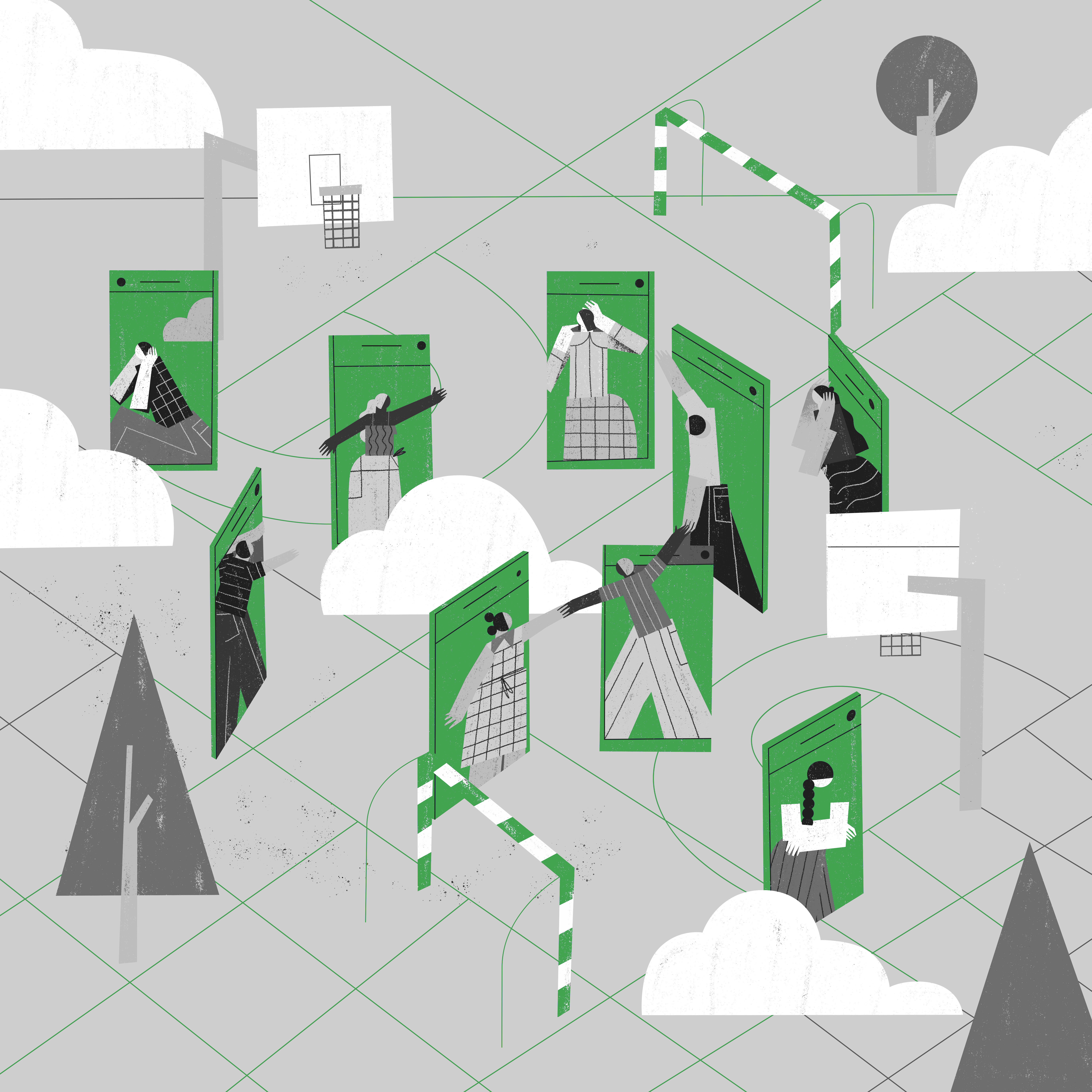 Towards a workspace more focused on "quality" and "durability"
Indeed, sanitary protocol have been in place, but offices and schools now have to offer more than a sanitized experience in order to motivate their users. Companies must rethink their spaces and resource them.
Well-being and visual and sensorial rest are put in the center of the discussions: the micro-breaks also make you more productive! Companies must be able to offer more and more services, just like in hotels, to their workers: cafeteria, garden or outdoor spaces, restaurant, proximity with downtown… The ideal work environment must also answer to the fundamental need: natural light, thermal comfort, ergonomic, …
Interactions – formal or not, short or not, between 2 or 3 or a whole group – need a variety of spaces and ambiance in order to stimulate creativity and birth of new ideas. The employees want to have the choice. As many needs to which our boards for Glassboard or Mondi collections offer tailored solutions with the possibility to play with colors, materials, and functions (acoustic, vegetal, projection).
Another consequence of the pandemic, the environments want to be more durable, with less carbon footprint. And for a long time, Vanerum has been dedicated in reduction of greenhouse gas, from the conception of the products, the transportation, traceability of the resources, and valorization of product waste.
Let us promise that all these benefits will let us forget our previous functional and traditional ways to tend to more freeing and creativity at work or at school!