Communication zone
It is crucial that students grow confident in their own communication skills. The communication zone must support multiple forms of communication, including monologic and dialogic situations as well as presentations of shorter or longer duration. There should be room for larger gatherings, but also for smaller groups or individual activities.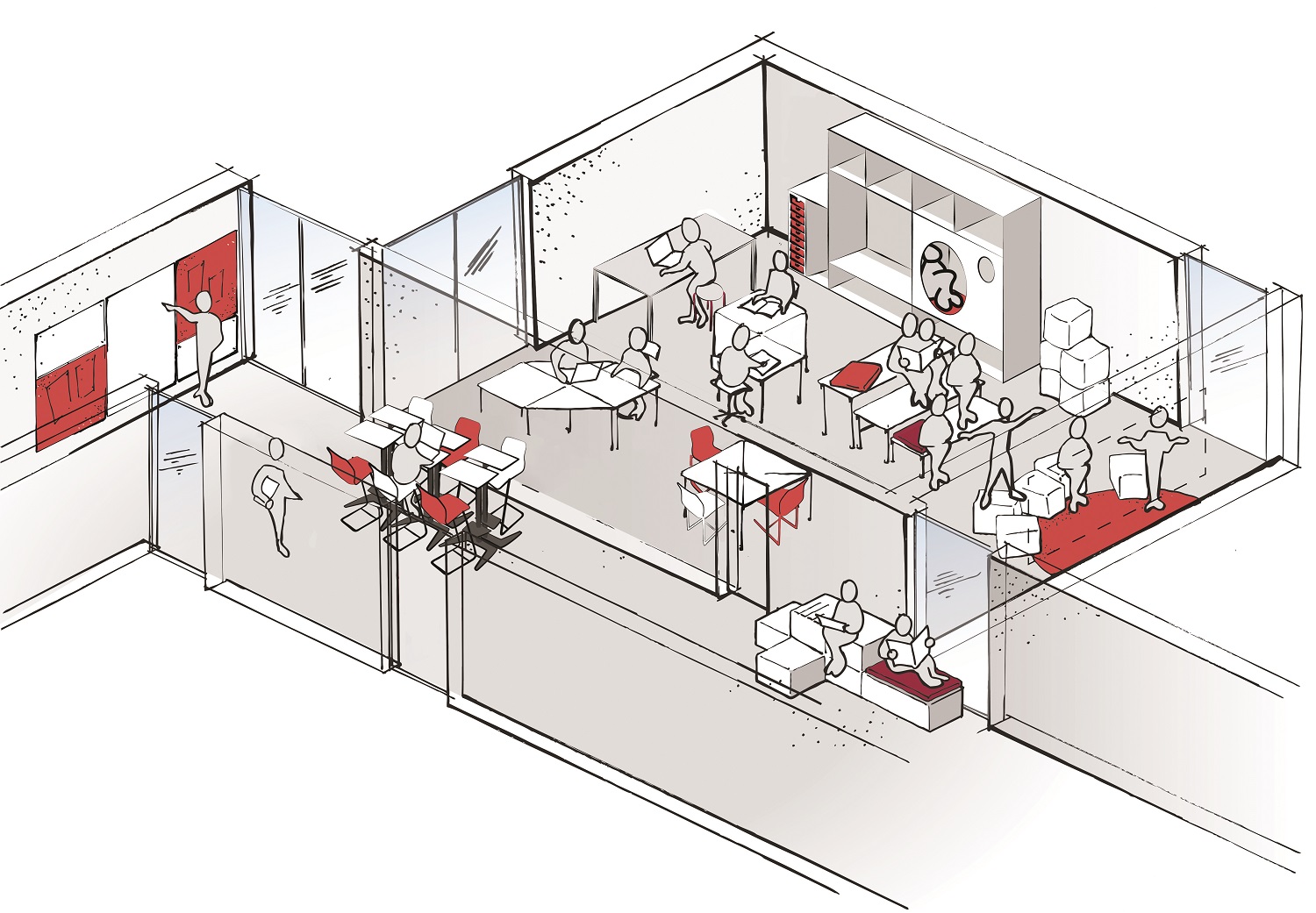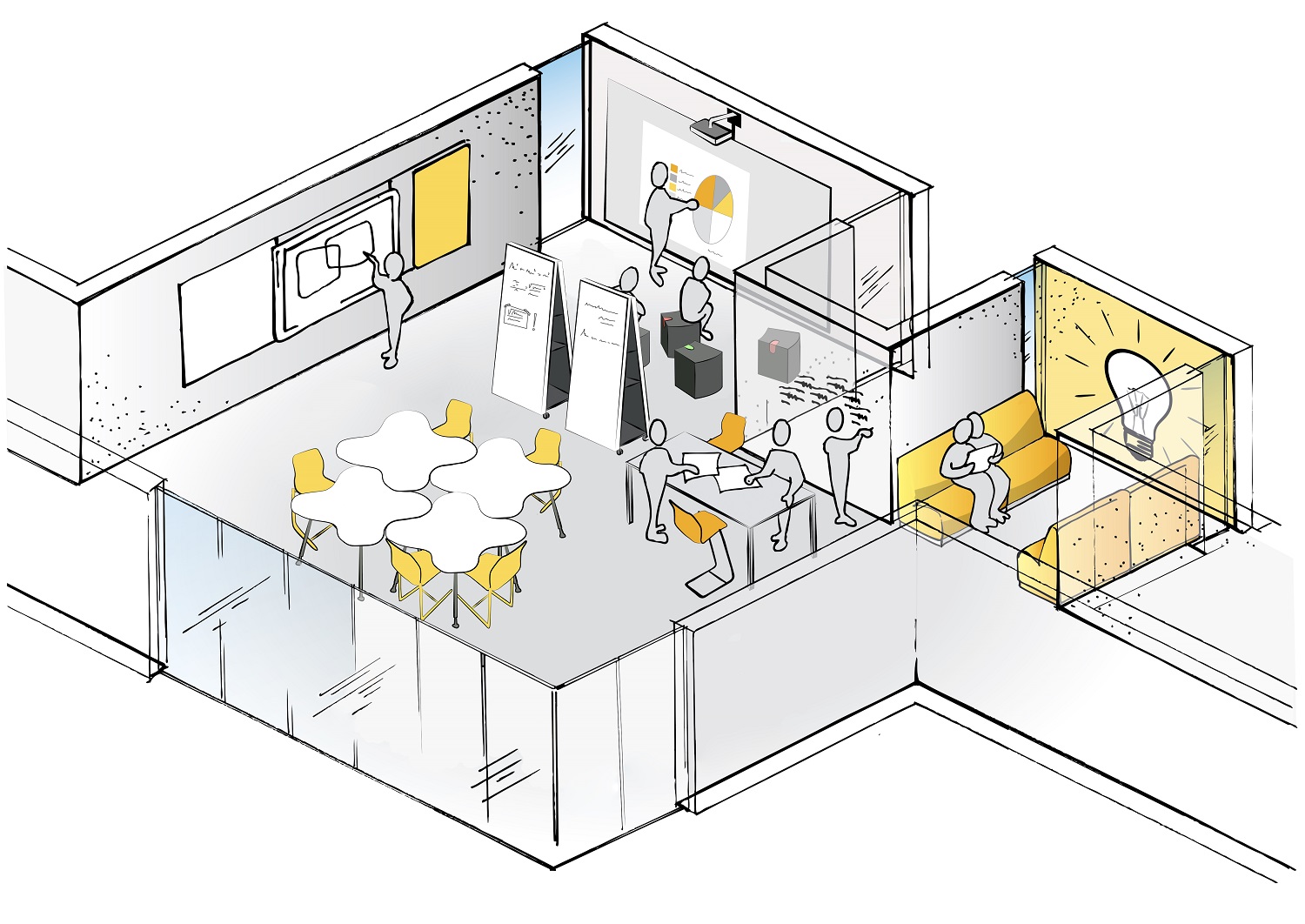 Development zone
In order to create an optimal framework for brainstorming, the development zone should inspire out of the box thinking. The virtual learning space in the development zone is characterized by hardware and software that allow the user to be inspired and seek information in the virtual world.
Immersion zone
We all learn differently and have different ways to approach tasks. Therefore, we need to create the possibility for individual learning, as well as areas for joint reflection and dialogue.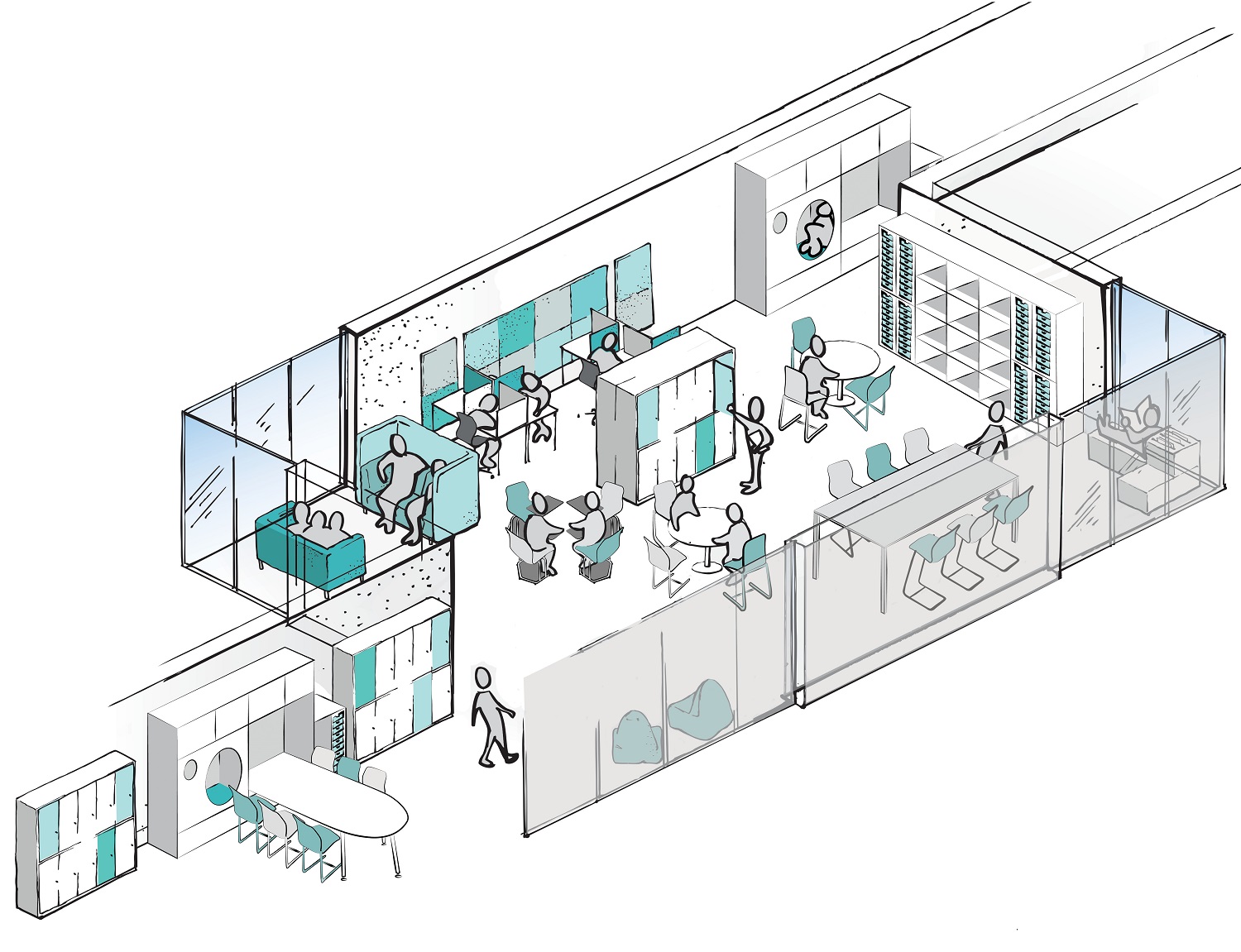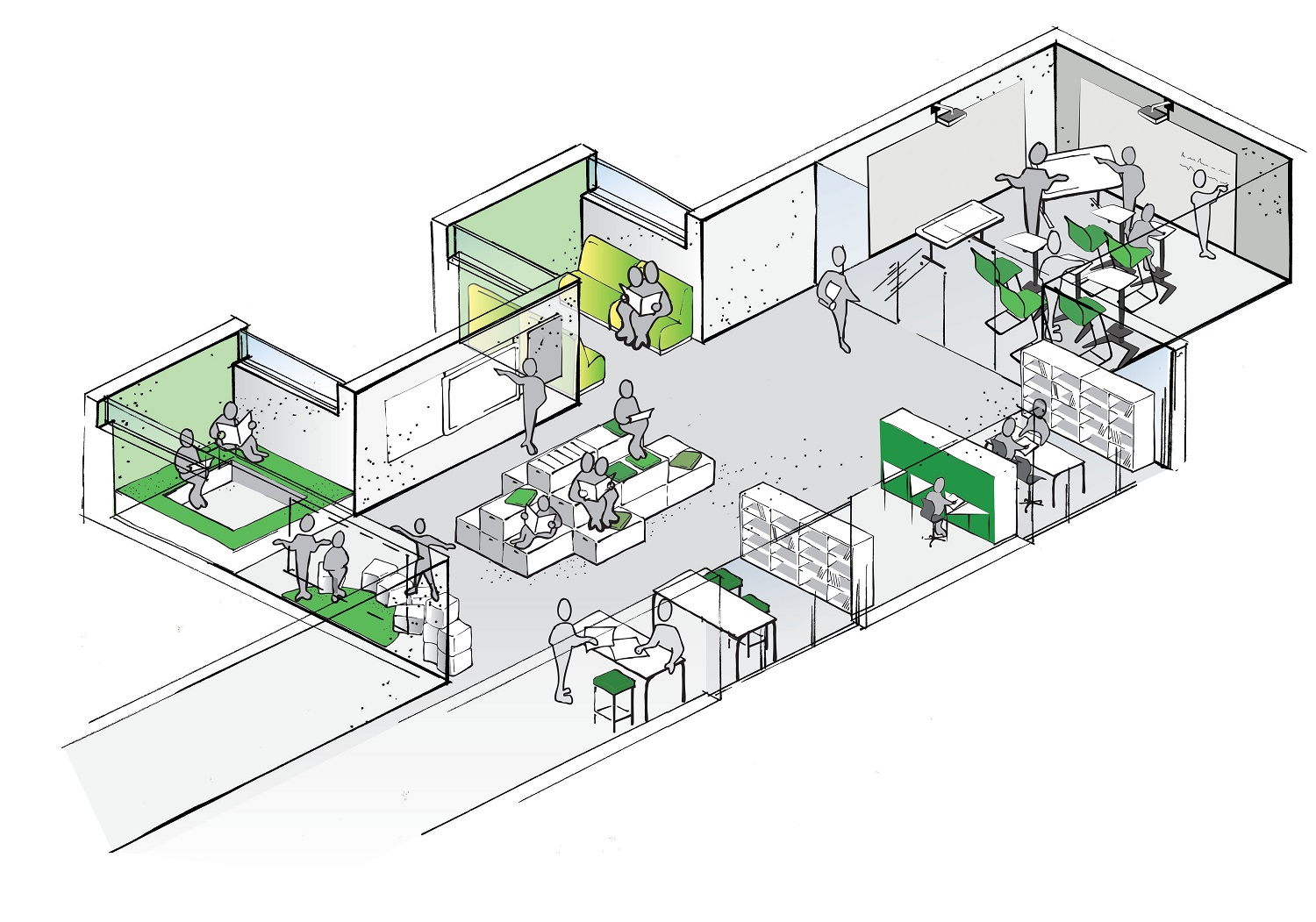 Production zone
The production zone offers all things necessary for the implementation of ideas and the use of technological tools.. Based on the Makerspace approach,the production zone is typically divided into smaller zones that are heavilyinfluenced by the latest technologies (laser cutters, 3D printers, robots, projectors, etc.). This is supported by analogous elements (furniture, materialsfor design or creative performances).
Feedback
Feedback is an important part of the learning process and can be provided individually or in group. The room can therefore contain different zones which are adjusted to several different feedback situations: small and mobile drop-in stations as well as the possibility of a larger group meeting. The feedback zone is often connected to the communication zone because the functions in both zones often place the same demands on the physical environment.