Stimulate creativity and collaboration with MULTIWALL
In spaces of creativity, brainstorming and other places of production or development, the MULTIWALL and our other ranges of expression walls are powerful tools. Isn't writing on the wall finally a practice that dates back to the first Paleolithic men? The enamel surface is guaranteed for life and allows intensive writing with marker or chalk depending on the finish chosen and requires very little maintenance.
On a wall or deployed at 360° on all walls of a room, to combine with a projector ou un touch screen, the MULTIWALL can support all possible and imaginable uses.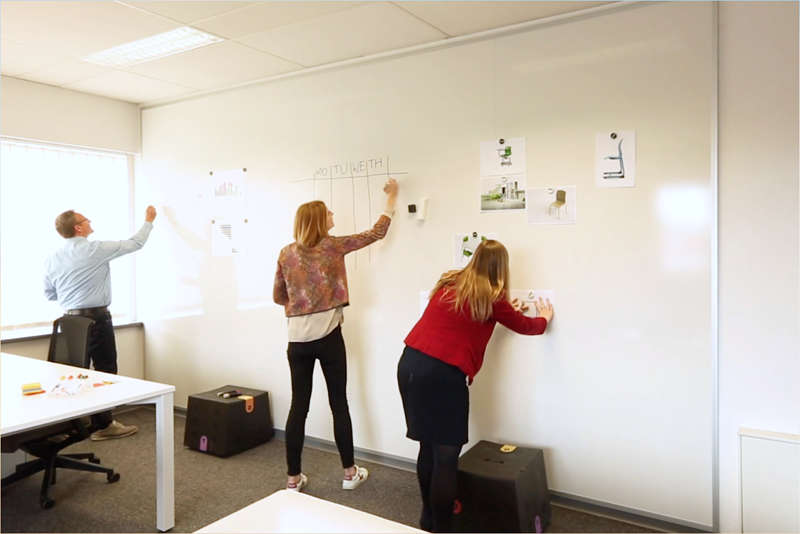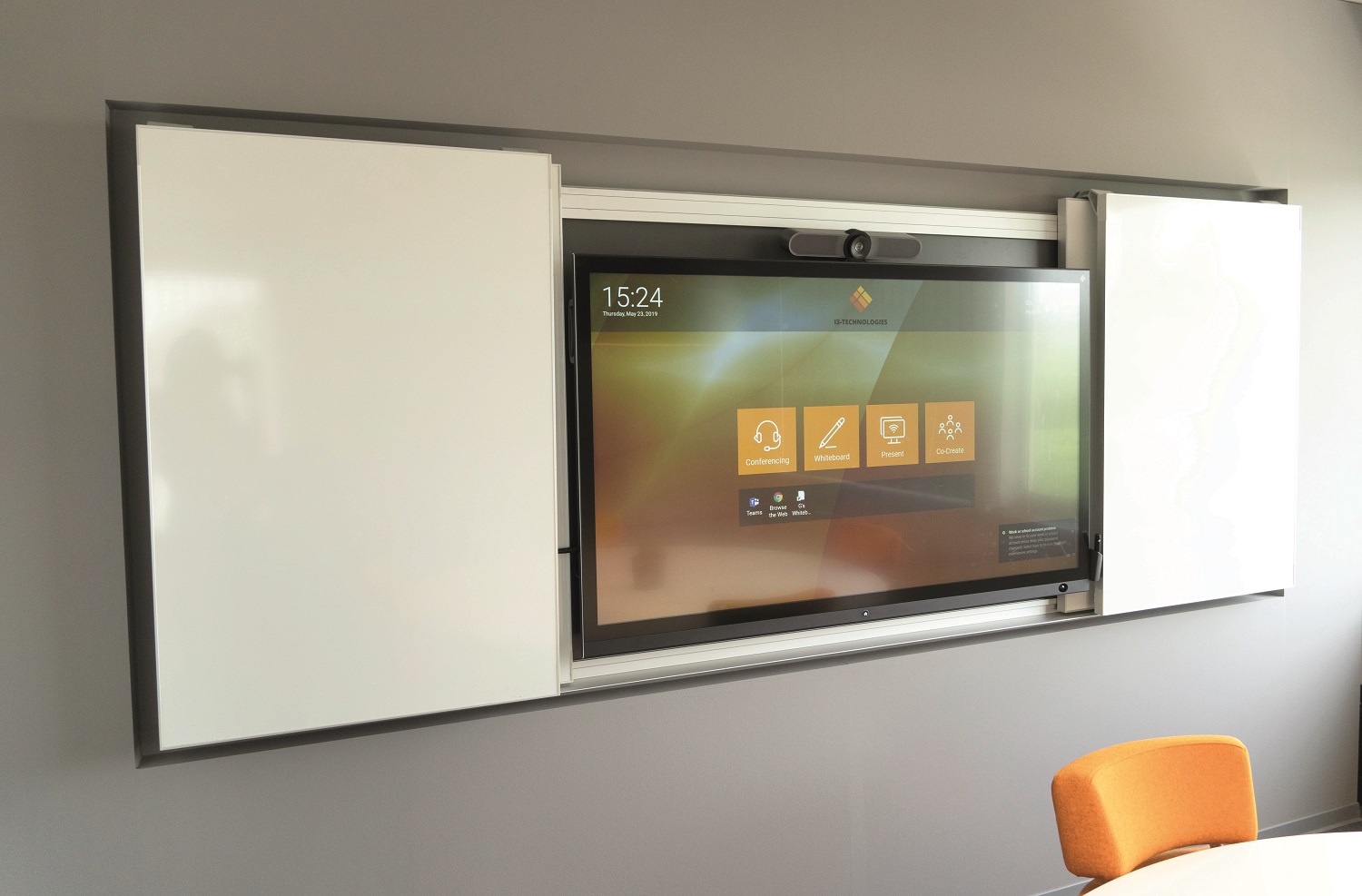 Integrate the technology seamlessly with the MOMENTUM
As the white paper written by MAISON&OBJET points out, digital transformation has revolutionized all our habits. More mobile, more social, more collaborative without distinction of space or time, the Homo digitalis of the 21st century expects to live a "seamless work experience, wherever it is located, with facilities allowing it to connect, to manage a project alone or with others, to discuss, to meet and to relax in a pleasant atmosphere".
At VANERUM, we develop all our products by combining the best of both the analog and digital worlds and the MOMENTUM is, like most of our ranges, a bridge between traditional know-how and technology. More than a board, the MOMENTUM is a modular platform that combines aesthetics and technology.
Let ideas flow freely with the MOBILE GLASSBOARD
The new generations want to facilitate encounters and seek "inspiring spaces, capable of offering a fluid and decompartmentalized experience." As in coworking sites, users want to decide on the uses of each space. Indeed, are they not in the end directly linked to their agility and ability to adapt to a constantly changing environment?
The equipment must therefore allow spaces to be easily and quickly re-configured. Our nomadic boards also naturally fit into this logic of flexibility because they can be easily moved from one place to another. The MOBILE GLASSBOARD also offers a beautiful glass surface available in a wide range of colours.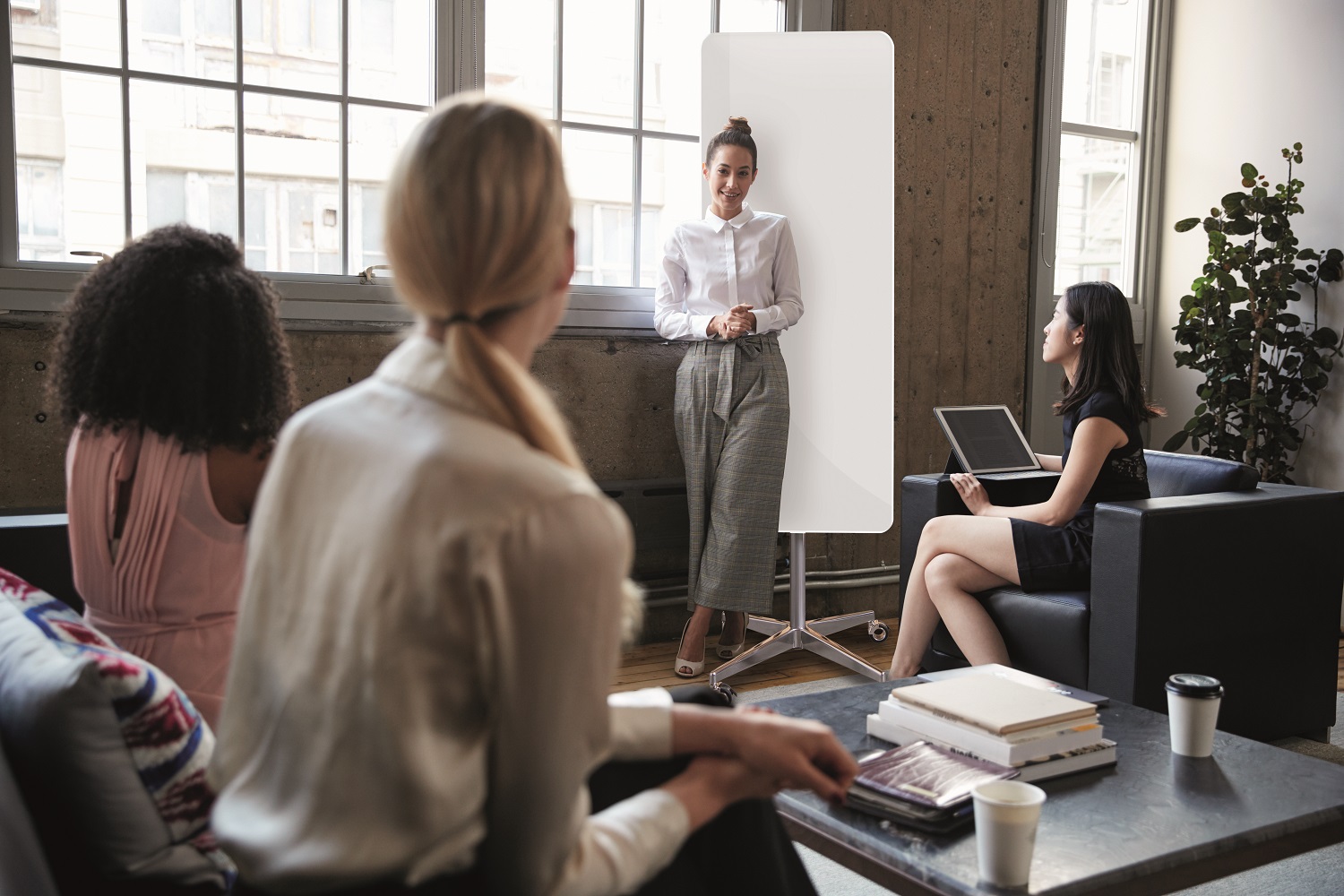 Make beauty rhyme with performance with DIAMANT
There is nothing superfluous about decoration in the offices. While the workplace is a showcase of the company's values and culture, many studies also show that a well-designed and decorated office has a direct impact on the performance and motivation levels of employees.
Thus it is probably with reason that the largest companies have chosen to equip their offices with DIAMANT boards with highly meticulous finishes. Our boards are not only purely functional surfaces, they also know how to look beautiful. And of course without losing focus on the environmental aspect!