After a year of experiments in the attic of the school, the KSD school group has renovated this space, which now reflects its innovative vision of learning and assessment: students are actors in their own learning process.
The project
Create an open space that promotes interdisciplinarity and collaboration between teachers and students,
Create a flexible and modular space to encourage mobility and creativity,
Create a comfortable, practical and connected space.
The VANERUM solutions
The TIPI mobile double writing walls allow you to partition or open up the space according to the needs and to have communication surfaces,
The interactive i3TOUCH touch screen,
The OPTI PLUS furniture that is easy to move, allows a multitude of configurations and postures.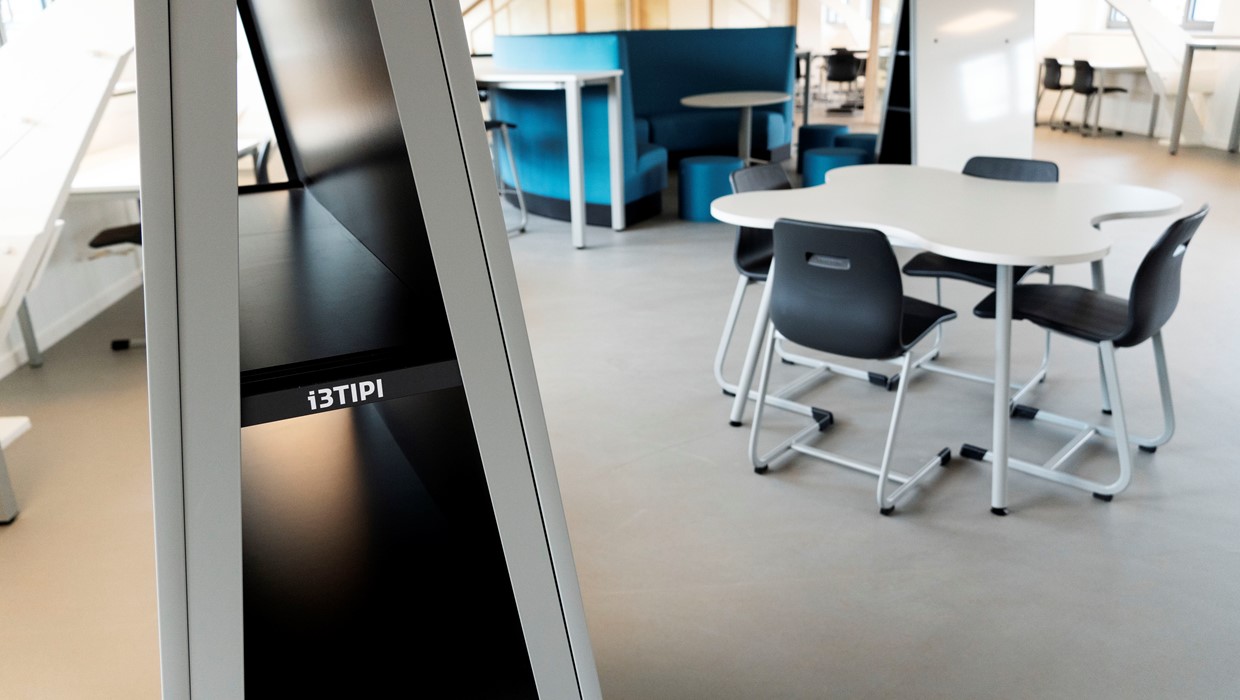 "You can place about 20 students in one place - some sitting on the couch or stools and others on high tables and you, as a teacher, can stand or sit and have direct contact with all your students. They are very close, but they sit in a way that they find comfortable. What I also like is the variety of postures: students can work on high tables in an upright position, they can drag on a chair, they can sit on a moving stool, or they can sit on a high chair."

Erik Verhoeven
Professor of general subjects in vocational education