The assets of glass boards
The assets of glass boards
A writing surface is so much more than just a medium. It's a tool for collaboration, teaching, studying, making your ideas visible, information-sharing,...There is a huge choice of writing surfaces: from chalkboards, whiteboards, ceramic steel, to glass boards. Every business needs at least one, but selecting the correct writing surface is essential if you want to meet the needs for a workspace. But do you feel overwhelmed by all the possibilities? We'll tell you why choosing for a glass board is the right decision. 
3 reasons why choosing a glass board
Glass boards are the way to go for modern communication. They produce an exceptional viewing experience for a couple of reasons. 
1. Elegance
The GLASSBOARD boards created with quality glass highlight the elegance and translucency of the product. Therefore, glass boards bring a modern and excelling look which forms the perfect asset to compliment any room. This makes these boards suitable for many different environments: from meeting rooms, offices, classrooms, to homes. 
2. User-friendly
Writing on glass boards is effortless with any dry wipe marker or wet erase chalk markers. This makes it very easy to translate the idea or design you have in mind. Ready for a new subject? Wipe away your previous ideas and leave no dusty chalk residue or other traces. You can also display your memos with high-power magnets. Some models are also engineered to even integrate interactive touch screens!
Smooth and non-porous, glass resists the chemicals of frequent cleaning while keeping a like-new appearance.
3. Durability 
Glass boards are also a fine lasting investment: the material is created for high-performance and therefore very durable. The glasses guarantee safety in the event of breakage, and the galvanized sheet provides resistance and stability. 
The GLASSBOARD Collection
We have a beautiful collection of glass boards which will add value to your space. 
1. GLASSBOARD FREEZE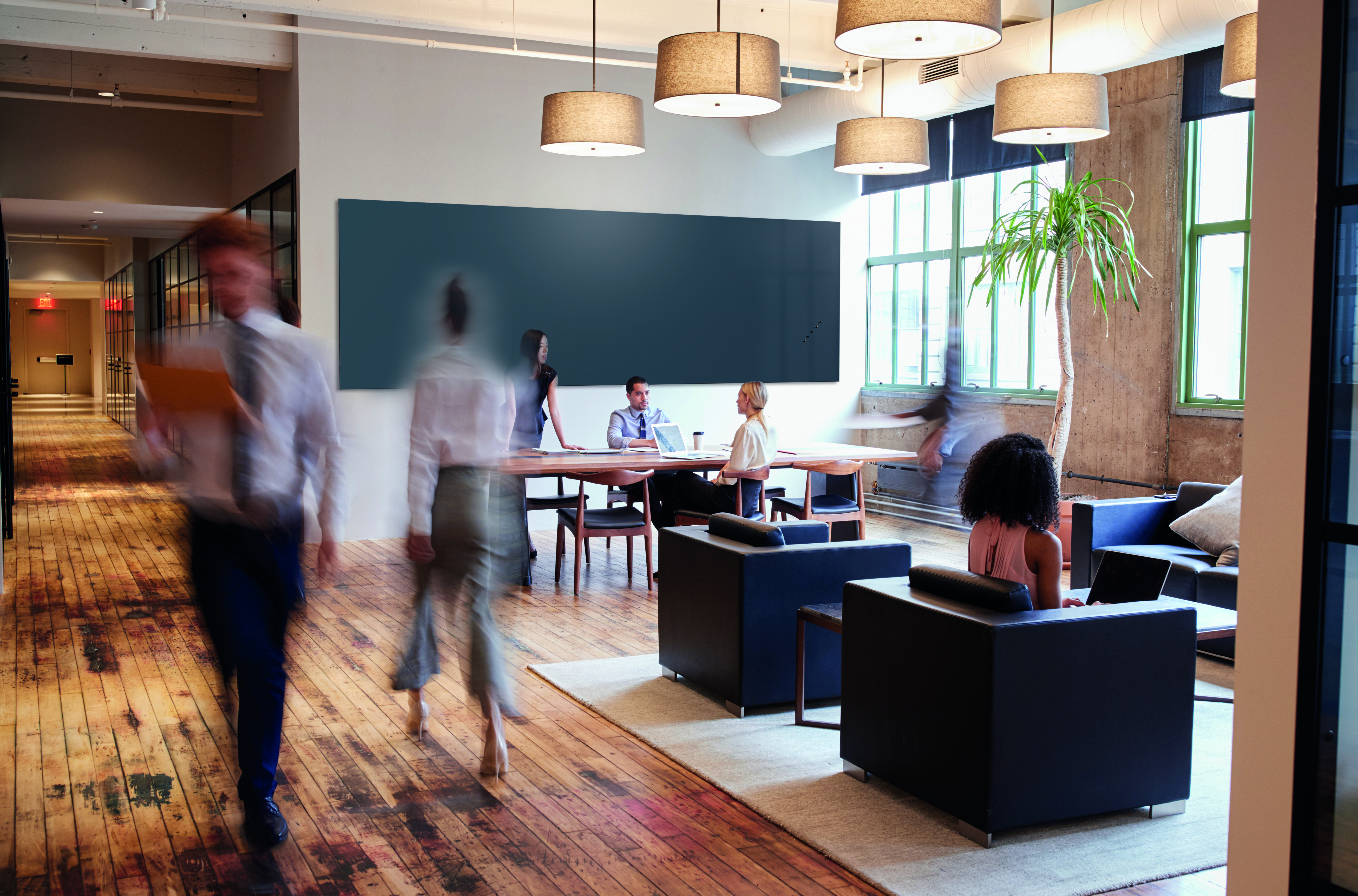 Are you looking to bring a sophisticated touch to your environment? The GLASSBOARD FREEZE board offers a glossy glass surface available in many colors. The modern design offers a concealed offset wall fixing system which gives a real impression of lightness. Its smooth 4 mm tempered or laminated glass surface is available in many standard colors or available on request with more delay.
2. GLASSBOARD SALSA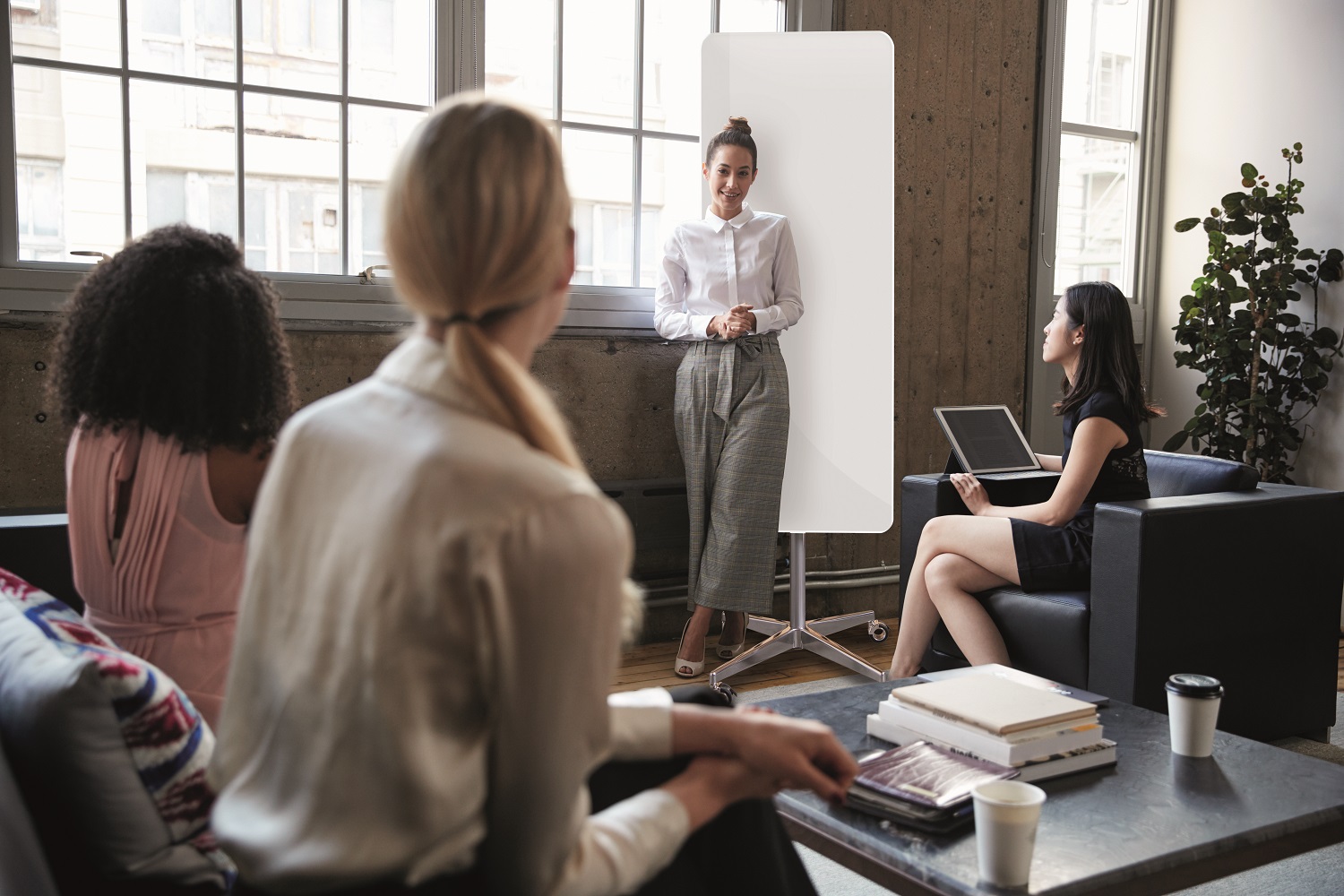 The GLASSBOARD SALSA allows improvising a brainstorming at any time. This glassboard is mobile and easily brings a sophisticated touch to all environments, meeting rooms as lobbies. Without frame, the GLASSBOARD SALSA easel offers a lacquered glass surface, resistant and easy to maintain, available in a wide range of classic and trendy colors.
3. GLASSBOARD VOGUE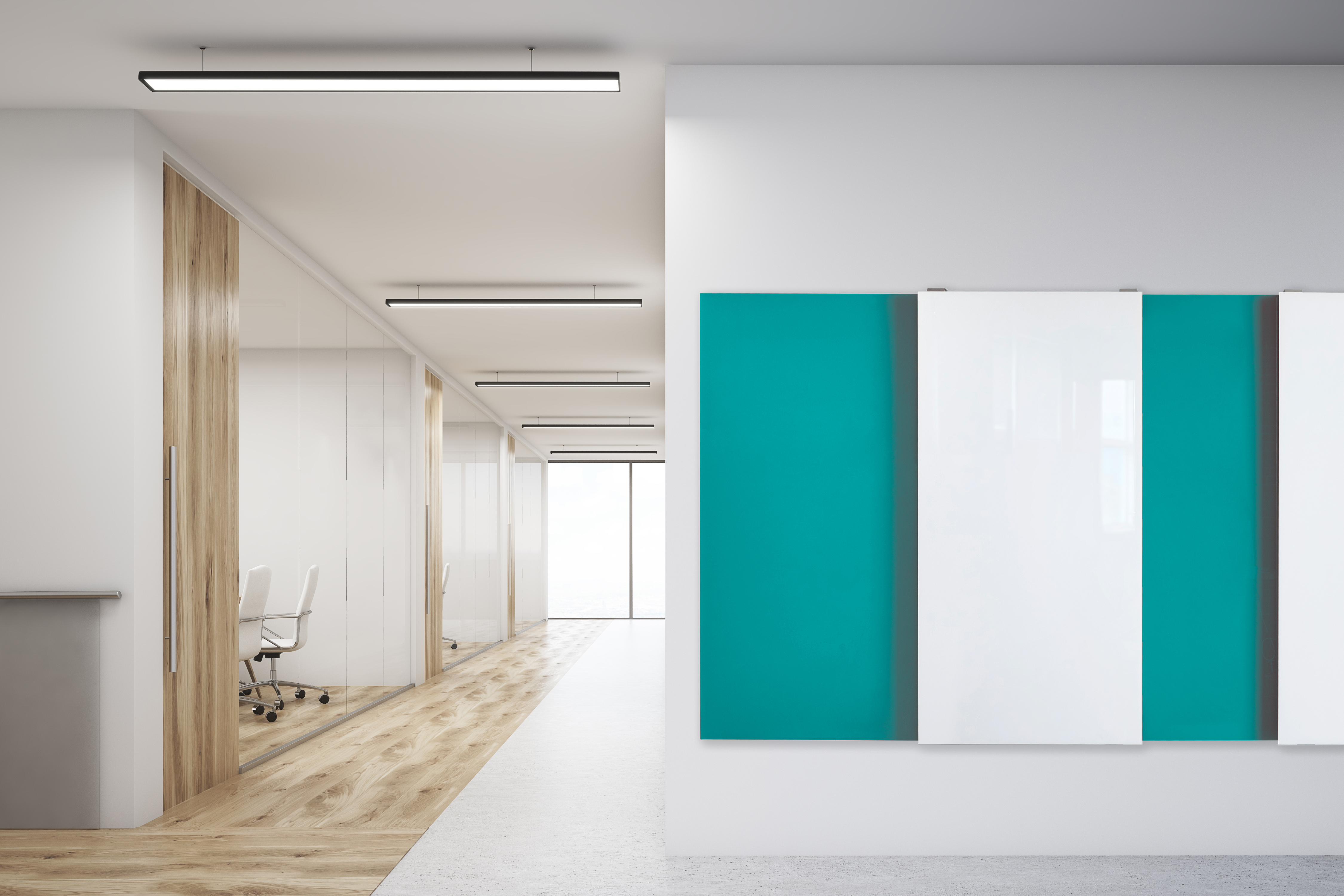 The GLASSBOARD VOGUE makes the most of your square meters: it brings functionality and user-friendliness to all your walls! It provides an XXL magnetic writing and display surface and possibly one or two sliding surface(s). Thanks to its flexible design, this dynamic solution allows you to play with colors and perfectly integrate technology such as interactive touchscreens by facilitating cable management.